DPSystems
Hits: 834
DP SYSTEMS
DP Systems
Duizendschoonhof 3
8255 JD Swifterbant
The Netherlands

E: This email address is being protected from spambots. You need JavaScript enabled to view it.
T: +31 (0) 321 321910
F: +31 (0) 321 321910
M: +31 (0) 650 237 581

Managing Director
Dave Pascoe


Website gemaakt met Joomla © 2022 DP SYSTEMS
Hits: 681
PERFORMANCE 


Protection rating to IP 66 BS 5490/IEC 529
Temperature range:-Rigid Enclosures Full Type=-55°C to+80°C
Temperature range:-Rigid Enclosures Half(body)Type=-55°C to+170°C
Temperature range:-Non Rigid Flexi-Jaxx=-55°C to+300°C
Non Absorbtion of Hydrocarbons
Impact Resistant for Rigid Enclosures to BS 5501
Suitable for area classification ATEX II3G Ex IIC T4
Resistant to most corrosive types of industrial environments, acids and alkalis.
Fire retardant to BS476 part 7 class 2 and self extinguishing (option class 1).
Anti-Static (STANDARD ) to BS5501. Conductivity minimum10⁻⁷Ω    
Standard colour Dark Grey RAL 7016 BS4800,10-A-03
Anti-Static is ALWAYS very dark grey (because of the Graphite in the resin). 
Other colours available. 
Hits: 8082
DP SYSTEMS
Welcome to DP Systems

We are a specialist company in the supply of instrument protection enclosures made from GRP ( Glass Re-inforced Polyester ) for the Oil, Gas and Chemical Industries. 
We started in 1980 and through continuous development of our products have grown to be a leading supplier in this field.
It is very important to choose the correct type of housing and installation for your specific requirements.

DP Systems expects that in our program you will find the correct solution you are looking for!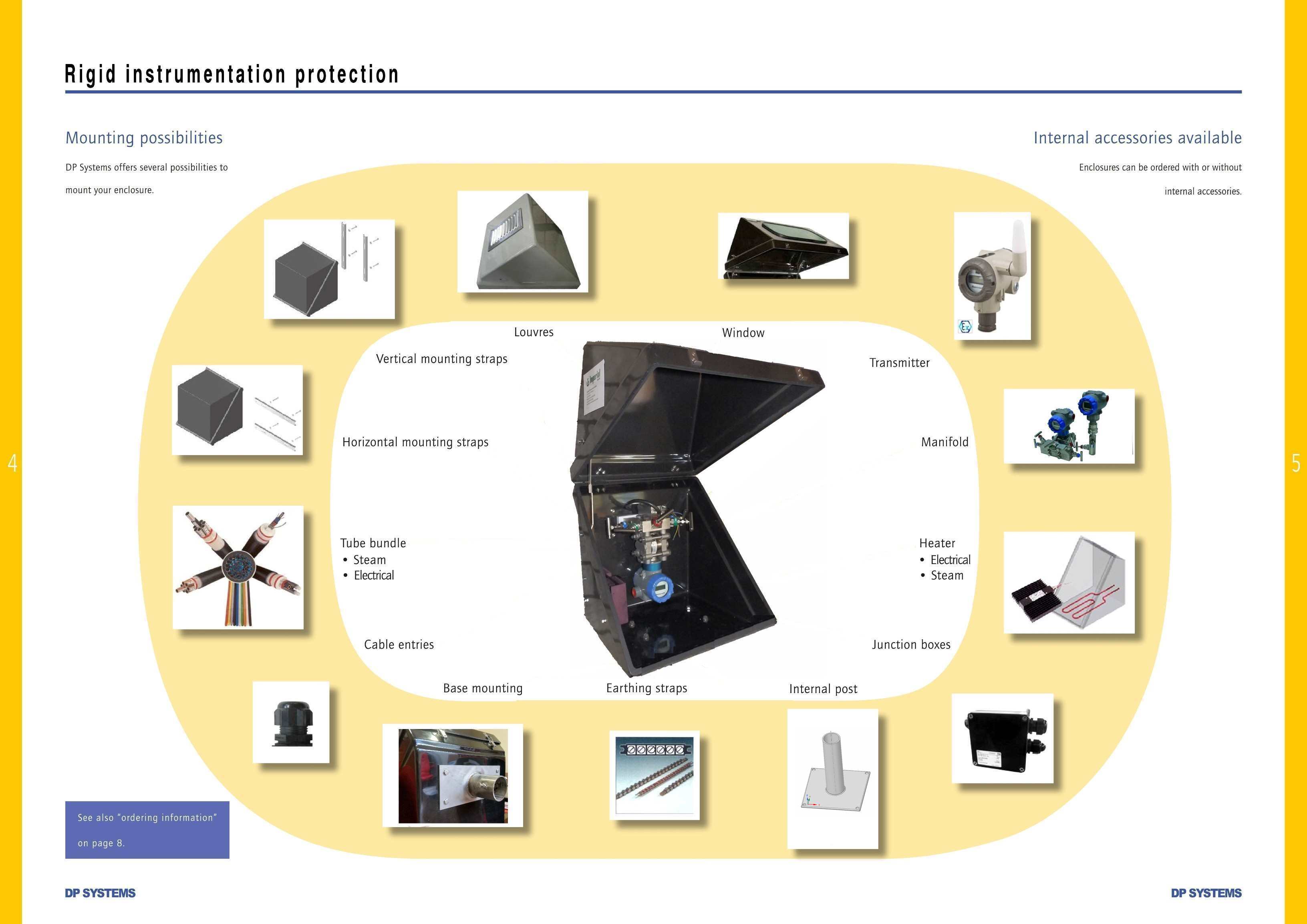 Website gemaakt met Joomla © 2022 DP SYSTEMS